Best Amusement Parks in Europe For Thrill Seekers
Europe's bustling cities are known for their rich history, stunning architecture, and delectable cuisine, but they also house some of the best theme parks in the world. These amusement parks are perfect destinations for families looking to add a dash of thrill and excitement to their European city break. They merge the awe of fantastical worlds with adrenaline-pumping rides and attractions, making them the ultimate playground for the young and the young at heart. 
From the mythical lands of Disneyland Paris to the world-renowned PortAventura World in Spain, here are some of the best amusement parks in Europe to check out.
Disneyland - Paris, France
Disneyland Paris, located just a short train ride from the bustling city of Paris, offers a world of magic and adventure for kids and adults alike. Millions of visitors flock to the park each year to enjoy its standout attractions, like the incredibly immersive Star Wars: Hyperspace Mountain. But that's not all – visitors can also explore Sleeping Beauty's Castle, hop on the Pirates of the Caribbean ride, and even meet their favourite Disney characters up close and personal. With its prime location, Disneyland Paris is the perfect addition to any "City of Lights" trip – just make sure to pack some comfy shoes!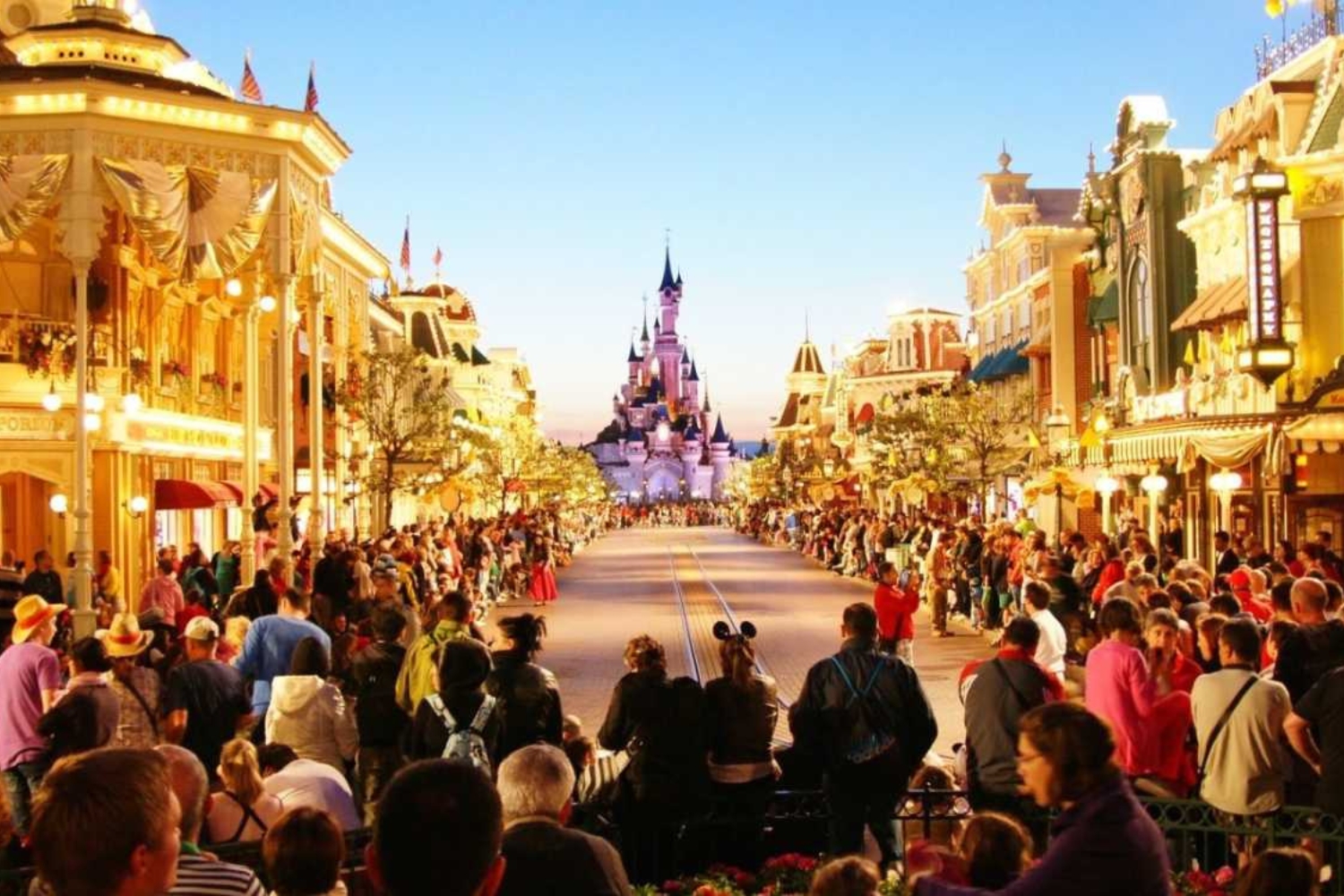 PortAventura - Salou, Tarragona, Spain
If you are ever in Salou, one attraction should definitely be on your must-see list – PortAventura. This theme park is located just a stone's throw from the historic city of Tarragona and has entertained visitors for over 20 years, with over 4 million people passing through its gates each year. Some standout attractions that draw these crowds include the incredible Dragon Khan rollercoaster, which boasts no less than eight inversions, and the Furious Baco, a ride that will shoot you from 0 to 135km/h in seconds. The park is located just an hour from the city of Barcelona, making it an easily accessible day trip if you're looking to combine a little culture and history with your thrills and spills. With something for visitors of all ages and tastes, PortAventura is a must-visit for anyone looking for a fun-filled day in the sun.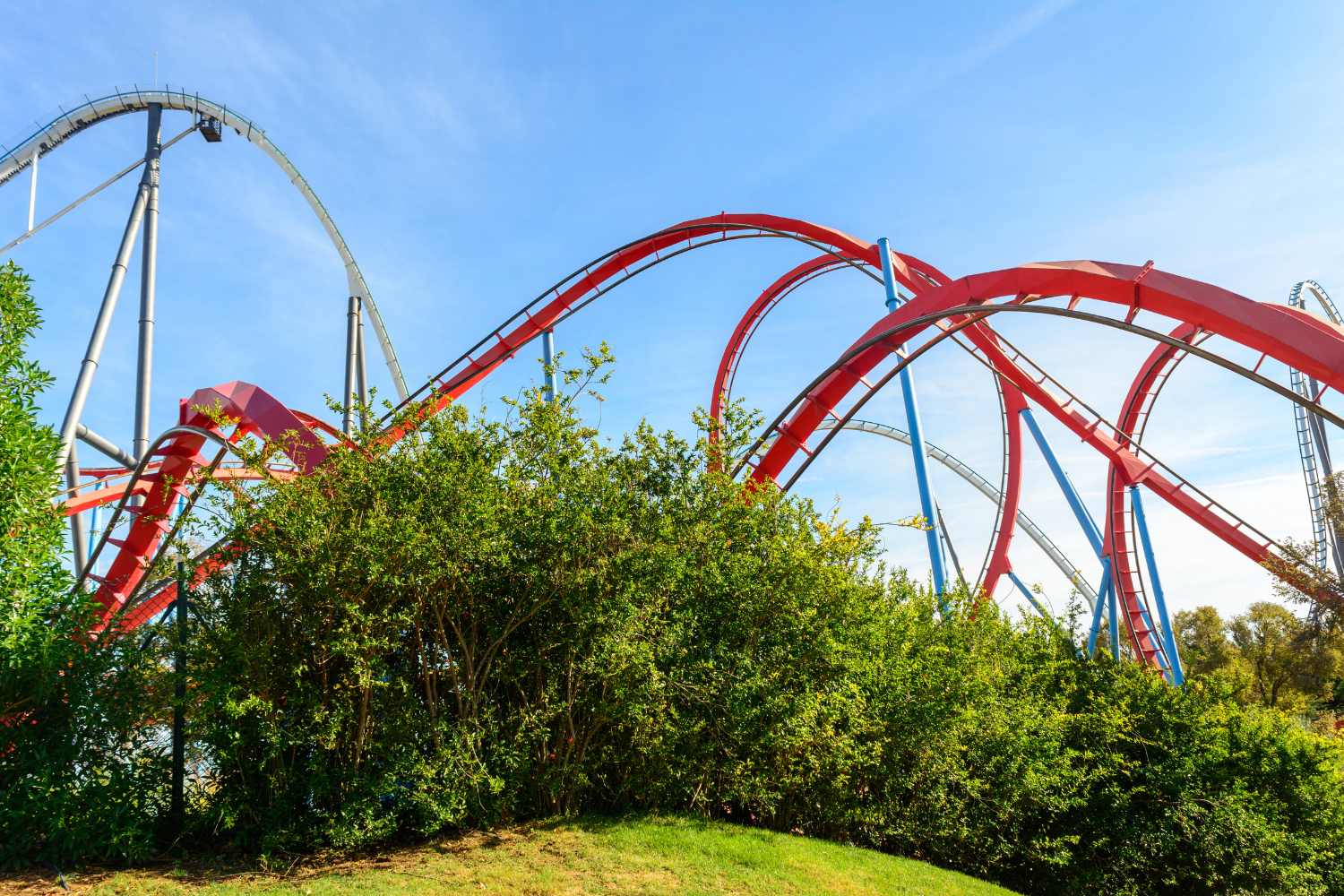 Grona Lund - Stockholm, Sweden
Grona Lund in Stockholm is a must-visit destination for anyone travelling to the Swedish capital. Located on the island of Djurgarden, the park is easily accessible via public transport from the city centre. As one of the country's top amusement parks, there are plenty of things to see and do at Grona Lund. Among the standout attractions are Insane, the park's highest ride, and Eclipse, a rollercoaster that reaches up to 62 miles per hour. Grona Lund welcomes over 1.4 million visitors each year, making it a popular spot for locals and tourists. In addition to its thrilling rides, the park also hosts concerts and events throughout the year. Whether you're seeking an exciting day out or want to soak up the fun atmosphere, Grona Lund is a fantastic choice for visitors of all ages.
Tivoli Gardens - Copenhagen, Denmark
Tivoli Gardens in Copenhagen is a magical wonderland that has charmed visitors since 1843. This amusement park caters to all ages with over 25 thrilling rides and scenic gardens with beautiful architecture that will leave a lasting impression. Boasting over 4 million visitors annually, it is undoubtedly one of Denmark's most popular tourist attractions. Tivoli Gardens has an impressive range of culinary options, from gourmet eats to traditional Danish fare amongst picturesque gardens. One unique aspect of the park is the Tivoli Youth Guard, a marching band comprising young musicians who perform regularly. Located in the heart of Copenhagen, Tivoli Gardens is just a stone's throw away from the central train station and other notable landmarks, making it the perfect addition to your Copenhagen itinerary.
Walibi - Brussels, Belgium
Walibi, Brussels, is a theme park that will leave you wanting more. With over 40 attractions, Walibi has something for all. For thrill-seekers, rides like the Dalton Terror and the Pulsar will excite you. The park also entertains families, including a water park, a children's area, and several shows throughout the day. Walibi attracts over a million visitors annually, making it one of the top tourist destinations in Belgium. Located just 30 minutes south of Brussels, it's easily accessible by train, bus, or car. Some additional facts worth mentioning include the park's sustainability efforts, including recycling, energy conservation, and using eco-friendly materials, all helping with improving Brussels green city credentials. Overall, Walibi, Brussels, is a must-visit destination for anyone looking for a fun and memorable day out.
Efteling - Amsterdam, Netherlands
Efteling, located just outside Amsterdam, is a top-ranked amusement park in the Netherlands. With over 5.6 million visitors annually, this magical realm offers a range of standout attractions perfect for both young and old. The enchanting Fairytale Forest, the pulse-pounding Baron 1898 dive coaster, and the exhilarating Python rollercoaster are among the must-see attractions. Efteling has various entertainment options, including stage shows, street performers, and musical performances. And if you're looking to relax, take a stroll through the beautiful gardens or enjoy a tasty meal in one of the park's many restaurants. These characteristics have helped make Efteling one of Europe's most popular theme parks. So if you're planning a trip to Amsterdam, take advantage of the chance to experience this one-of-a-kind destination. It's just a short trip outside the city and offers an unforgettable adventure that will delight and entertain visitors of all ages.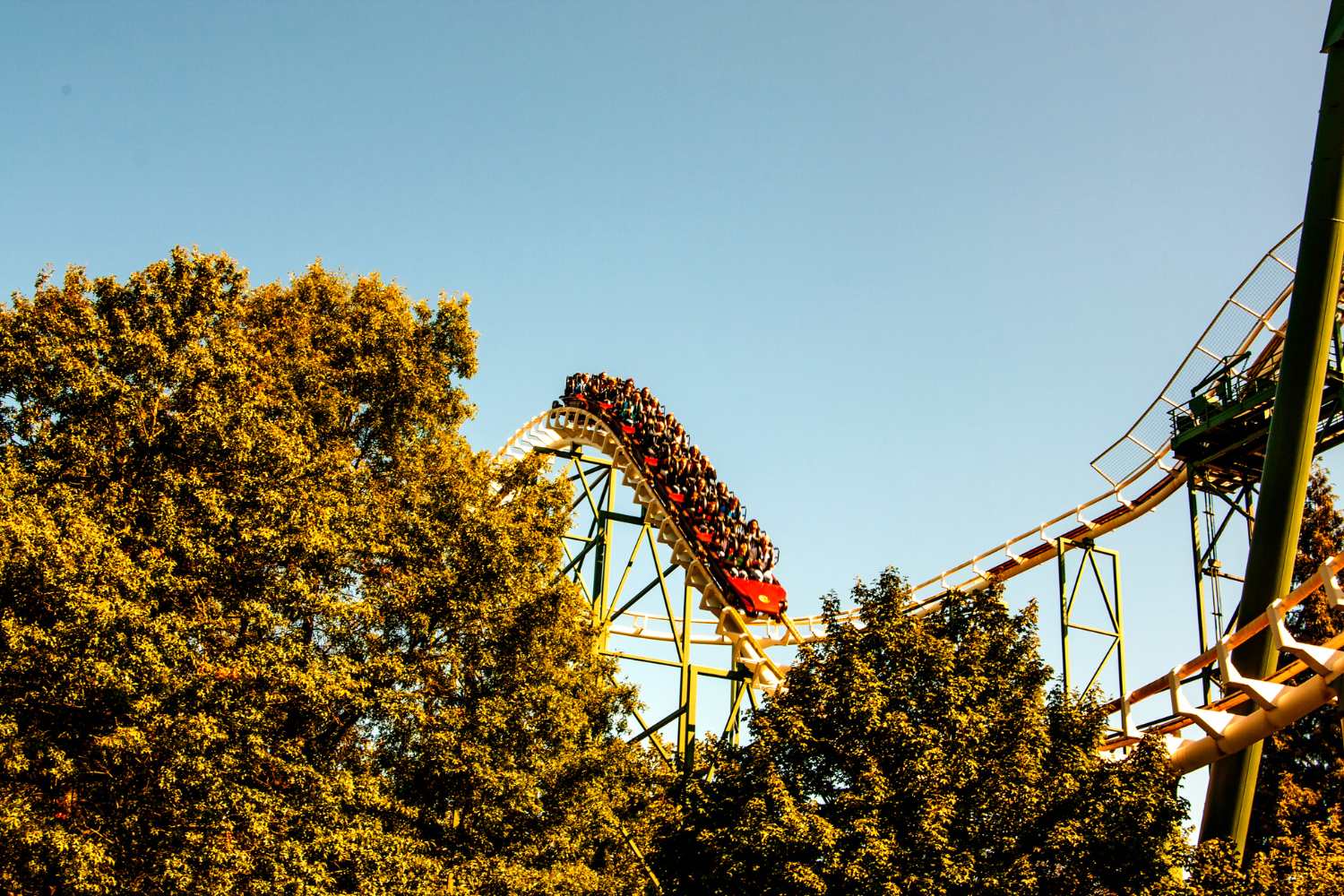 Liseberg - Gothenburg, Sweden
Located in Gothenburg, Sweden, Liseberg is an amusement park that should not be skipped. This park thrills visitors with over 40 rides and attractions, including roller coasters like Helix and Balder. But it's not just about the rides: Liseberg is also home to beautiful gardens, a theatre, and various restaurants and food stands. More than three million people visit the park each year, making it the most visited amusement park in Scandinavia. Whether you're travelling with family or friends, Liseberg is the perfect spot for a fun day out. Best of all, it's easily accessible by public transportation or a short walk from the city centre. So don't hesitate to add Liseberg to your itinerary the next time you find yourself in Gothenburg. You won't be disappointed.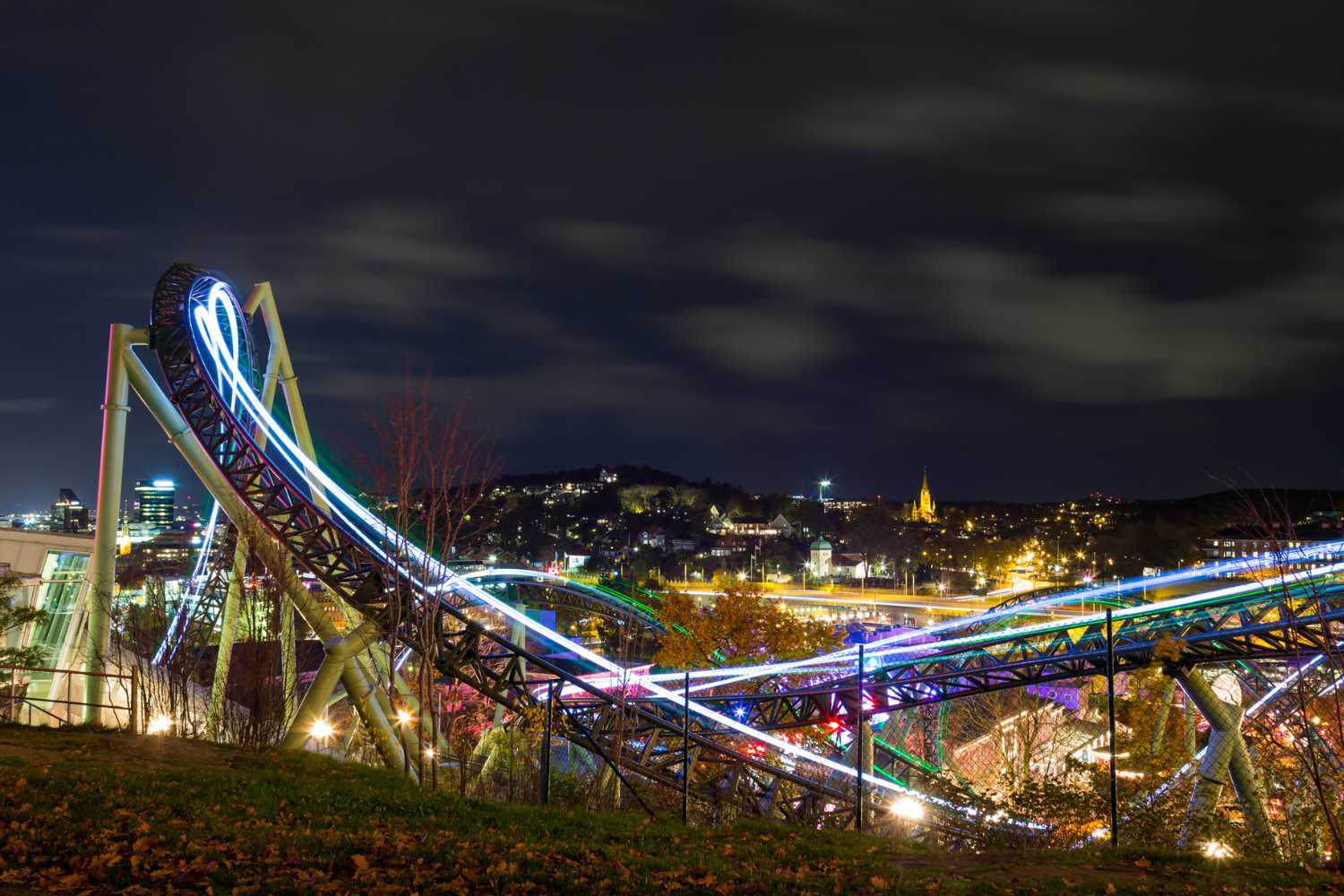 Warner Park - Madrid, Spain
Warner Park, Madrid, is a notable attraction that will delight visitors of all ages. This sprawling theme park boasts rides, shows, and entertainment that are particularly popular with families and thrill-seekers. The park offers activities like roller coasters, bumper cars, and water rides, which are just the beginning of the attractions that keep people coming year after year. With over 2.5 million visitors annually, the park is a hot spot for tourists visiting Madrid. And what's even better is its location, just 25 kilometres to the southeast of the city, making it incredibly easy to reach from anywhere in the city.
Nestled just a short distance from Vienna's bustling city centre, Prater is a must-visit destination for those looking to soak up some Austrian culture. With centuries of history, this sprawling green space boasts a variety of standout attractions, from the stunning Giant Ferris Wheel to the adrenaline-pumping roller coasters of the Wurstelprater amusement park. Millions flock to Prater each year to enjoy its unique blend of natural beauty and exciting entertainment. And if you're looking for a bit of downtime, check out the tranquil Kugelmugel sphere or stroll through the park's picturesque gardens. With so much to offer, it's no wonder Prater remains one of Vienna's top tourist hotspots.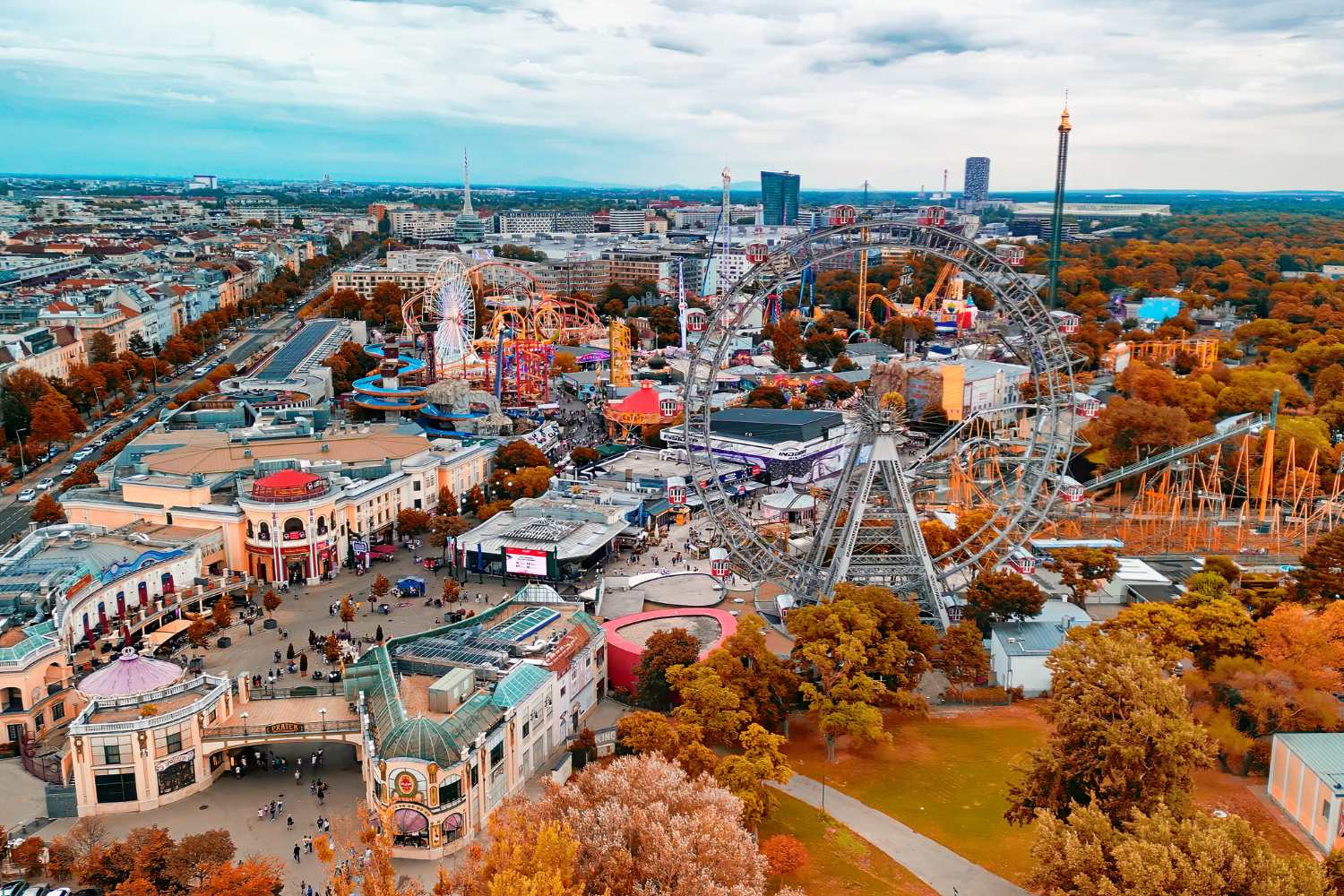 Linnanmaki - Helsinki, Finland
Welcome to the beautiful world of Linnanmäki, Helsinki's top amusement park! With over 40 exciting rides and attractions, there's no shortage of adventure here. Whether you're looking to blast off on a heart-pumping rollercoaster or take in the views from the top of the classic Ferris wheel, Linnanmäki will add something special to your trip to Helsinki. Each year, this popular park attracts an impressive 1.2 million visitors worldwide, making it one of the most well-loved destinations in Helsinki. Located just a short drive from the city centre, Linnanmäki is easily accessible by public transport or car. Don't miss out on the fun and see for yourself what all the excitement is about at Linnanmäki!
Belantis - Leipzig, Germany
If you're a thrill-seeker looking for adventure, look no further than Belantis Amusement Park in Leipzig. This theme park boasts a variety of standout attractions, including roller coasters, water rides, and much more. With over 600,000 visitors each year, it's clear that Belantis is a popular destination. Located just outside Leipzig, this amusement park is easily accessible by car or public transportation, making it the perfect day trip for those looking for a fun-filled adventure. Additionally, Belantis offers plenty of dining options and entertainment so that you can enjoy all the park provides the whole day. With its exciting rides and convenient location, Belantis is worth a visit for anyone looking for a thrilling day out.
Thorpe Park - London, United Kingdom
Looking for an adrenaline rush while in London? Look no further than Thorpe Park! This popular theme park is home to some of the most thrilling attractions in the UK, including Colossus, the world's first ten-loop rollercoaster, and Stealth, one of Europe's fastest coasters. With over 1.8 million visitors each year, there's no denying the park's popularity. But Thorpe Park is more than just coasters and rides. There are also plenty of family-friendly attractions, like Angry Birds Land and the new Derren Brown's Ghost Train, which combines live action and virtual reality for a truly unique experience. Located just 20 miles from central London, it's easy to see why Thorpe Park is a must-visit destination for anyone looking for a day of excitement and adventure.
Tibidado - Barcelona, Spain
Tibidabo Barcelona stands as a picturesque hill with a history of amusement at its peak. This overlooked city gem offers a spectacular panoramic view of the Barcelona skyline. The local amusement park is one of the most popular attractions and has attracted visitors for over 100 years. It has various standout attractions, such as the iconic Ferris wheel, a classic haunted house, and a fairy tale castle. The park welcomes visitors from around the world all year round. Not limited to its amusement park, Tibidabo has a history that dates back to the 1800s and boasts some impressive architecture, such as the Sagrat Cor Cathedral. Located on the outskirts of the city centre, Tibidabo Barcelona makes for a fantastic day trip popular with locals and tourists.
From the heart-stopping roller coasters of Thorpe Park in the UK to the unique charm of Linnanmäki in Finland, these are some of Europe's best theme parks. Each provides a unique blend of thrills, excitement, and cultural experiences that make for unforgettable memories. So next time you plan a city break to Europe, add these theme parks to your itinerary. Whether you're seeking adrenaline-pumping rides or family-friendly attractions, these parks guarantee a fun-filled, thrilling day out. Enjoy the ride!

Romance
Discover The Most Romantic Cities In Europe When it comes to romantic city breaks for couples, there is no place better than the enchanting cities of Europe. Many of the cities come with an element of romance. From the cobbled

Sustainability
Explore The Green Cities In Europe If you are considering heading into Europe to explore some of the many cities on offer, then you are spoilt for choice. However, consider heading to one of the many green cities supporting sustainable

Food & Drink
Best Vegan Cities in Europe – Where to Eat & Explore Europe has long been a melting pot of cultures, cuisines, and lifestyles, but in recent years, it's also become a haven for those with a penchant for plant-based living.