Stunning Ancient Roman Amphitheatres In Europe
First conceived by the Roman Empire, Roman amphitheatres were used as an arena for large events. The amphitheatres symbolised the mighty Roman empire with their impressive architecture and striking design. Each carries its unique history, and visiting them is a fantastic way to explore our past.
The events in these vast stadiums varied from epic gladiator battles to gruesome executions. Gladiators were swordsmen who entertained the crowds who came to watch. Their fights would involve violent meetings with wild animals, including tigers and convicted criminals. Many great films of past years have given us a glimpse into how it may have been to attend these events in the past, but indeed none of them compares to its reality.
Around 230 amphitheatres were built during the Roman era, and there are still great examples of Roman amphitheatres in Europe, from Rome in Italy to Pula in Croatia. Across many European cities, there are many awe-inspiring examples still standing today.
The Colosseum in Rome, also known as the Flavian Amphitheatre, is Europe's most recognised and prestigious Amphitheatre. It holds the impressive title of being the largest Amphitheatre ever built. With rumours of a capacity ranging from 50,000 to 80,000, it was indeed a spectacle.
The Colosseum was a remarkable feat of engineering, covering an area of 190 meters by 156 meters and reaching a towering height of nearly 50 meters. While natural causes like earthquakes have caused some damage over time, it still stands proudly in the heart of Rome. Located right in the centre of Rome, it is the city's most popular tourist attraction, and it is obvious to see why!
Incredibly the Colosseum has recently hit the news again with the potential of a clash of tech tycoons, Elon Musk and Mark Zuckerberg.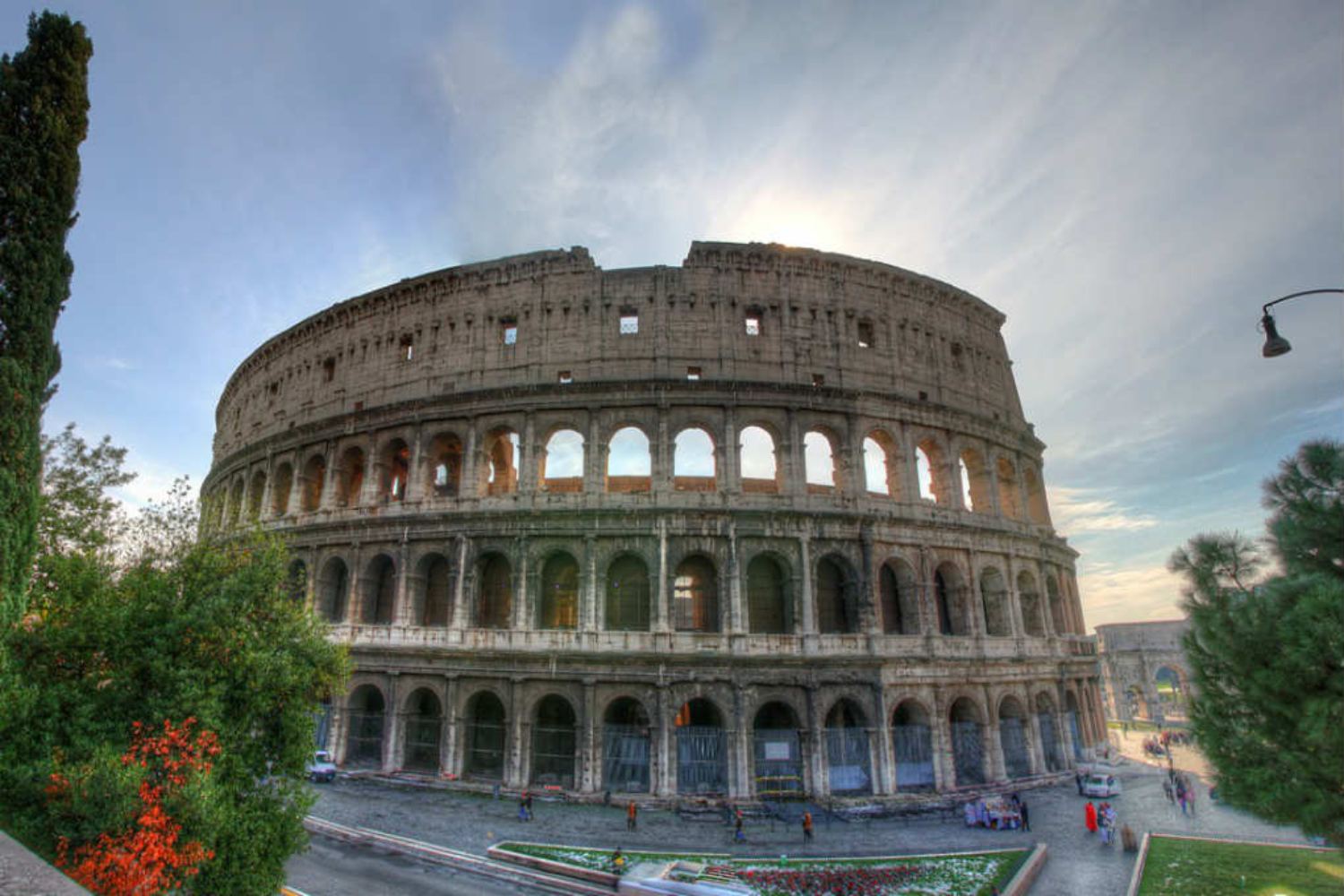 The Verona arena was built during the first century and could hold a capacity of around 30,000 people. Spectators from all around used to visit this arena due to the incredible shows. Like the Colosseum, earthquakes have taken their toll on the arena, and the outer ring has been all but destroyed. Despite this, the interior ring is still well-sustained. 
The Verona Arena continues to be used today, although not for battles. Large opera and music performances occur, and the Amphitheatre makes for an incredible setting.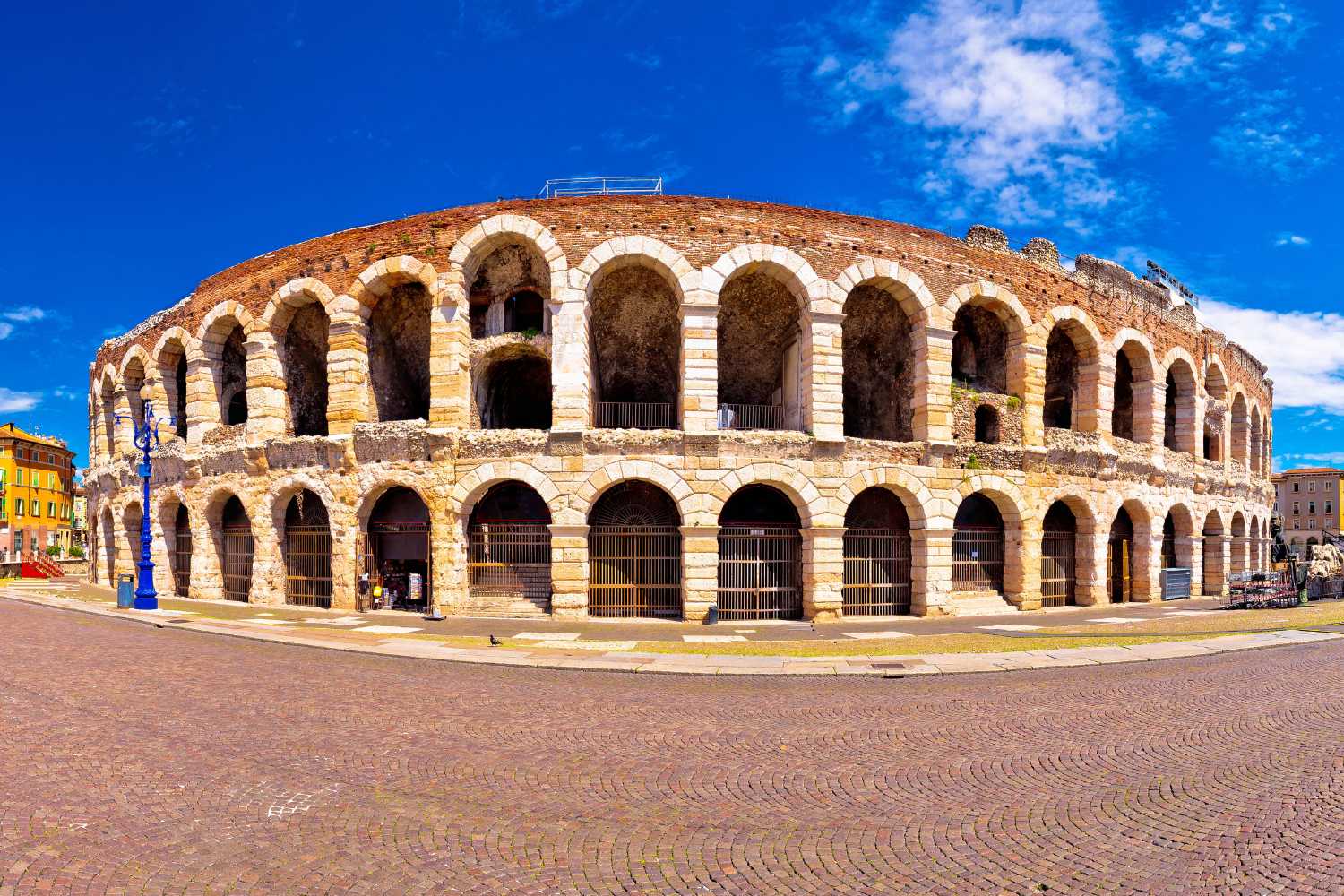 Situated near the city of Naples, Pompeii is an ancient city now known for its world-renowned stone-built Roman Amphitheatre. In contrast to others, it wasn't made from wood, but rather out of stone, granted extraordinary resilience and background history compared to its temporary, wooden counterparts.
However, an infamous altercation between spectators in 59AD resulted in a 10-year ban on events and ceremonies being held here, so the landmark never reached its full glory. Unfortunately, in 79 AD, Mount Vesuvius erupted and spread thick volcanic ash all over the landscape, smothering Pompeii entirely but leaving much of its populous preserved untouched, allowing future statues and visitors alike to soak up the area's magnificence.
Nevertheless, it stands tall as one of the most venerable documents of culture absorbed around classic Roman times when marvelled at today.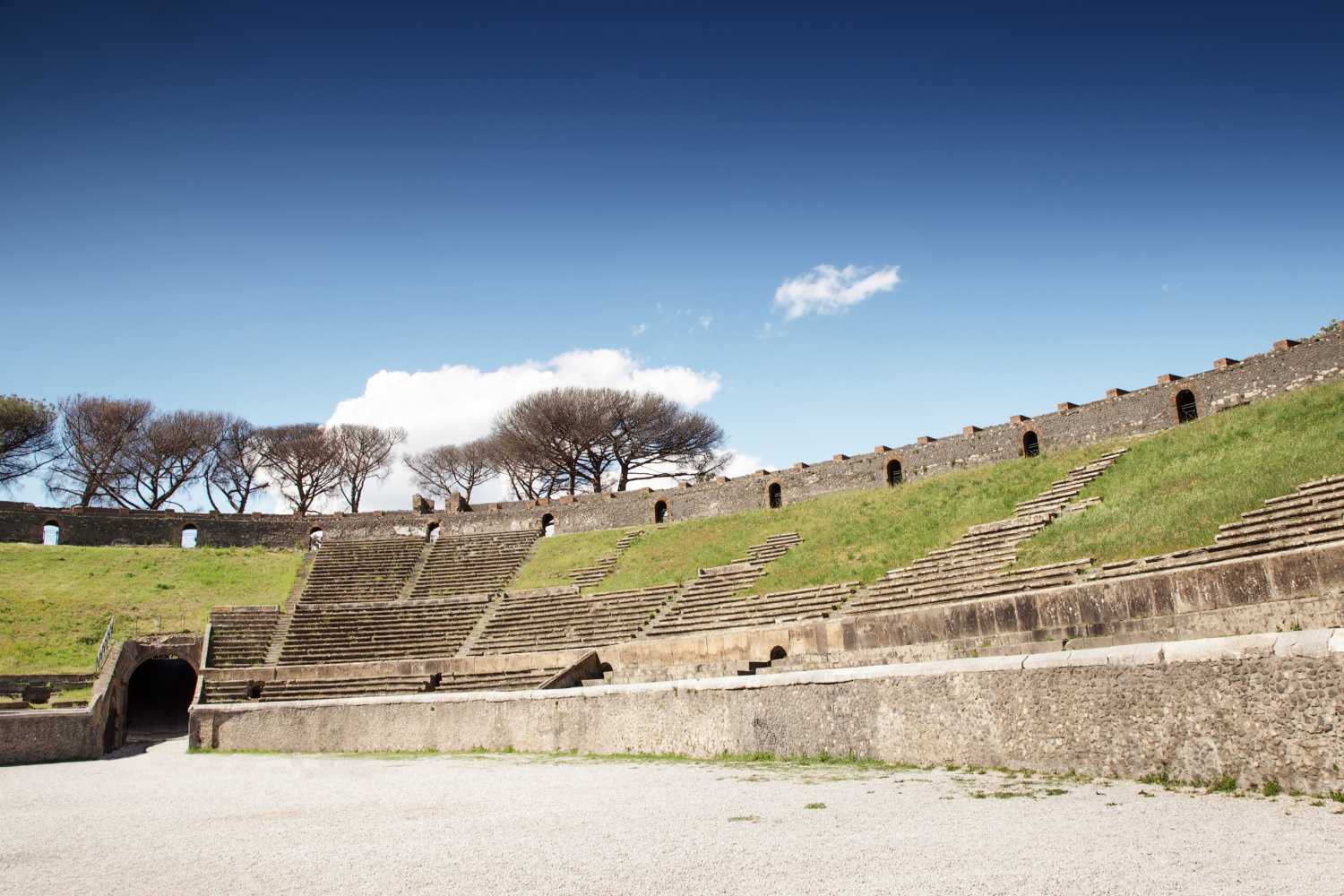 Perched atop the hills of Croatia, the Pula arena is quite remarkable: One of the most preserved amphitheatres in the world and the best-preserved ancient monument in Croatia. This ancient monument is said to comfortably accommodate around 20,000 guests, who would gather for a seat to watch some unforgettable performances back during its operations. It's no surprise then that these days, spectators continue to be dazzled by prestigious events in this iconic arena during the livelier summer months. Headed by top music talents, such concerts hear our favourite numbers unravelled as one traverses centuries in their company!
Tucked away in the idyllic south of France lies the historic city of Arles, celebrating its grand Amphitheatre tucked right at its heart. In its time around 2,000 years ago, up to 20,000 people would gather here to watch chariot races and gladiator fights. 
As times began to change with the collapse of the Roman Empire, so did the purpose for this constructed masterpiece — becoming a spot sought after for security amongst locals rather than pleasure. 
But today, this Amphitheatre continues to bring about joy and life again with concerts and renowned bullfights taking place during summer months — connecting one through time and creating countless new memories!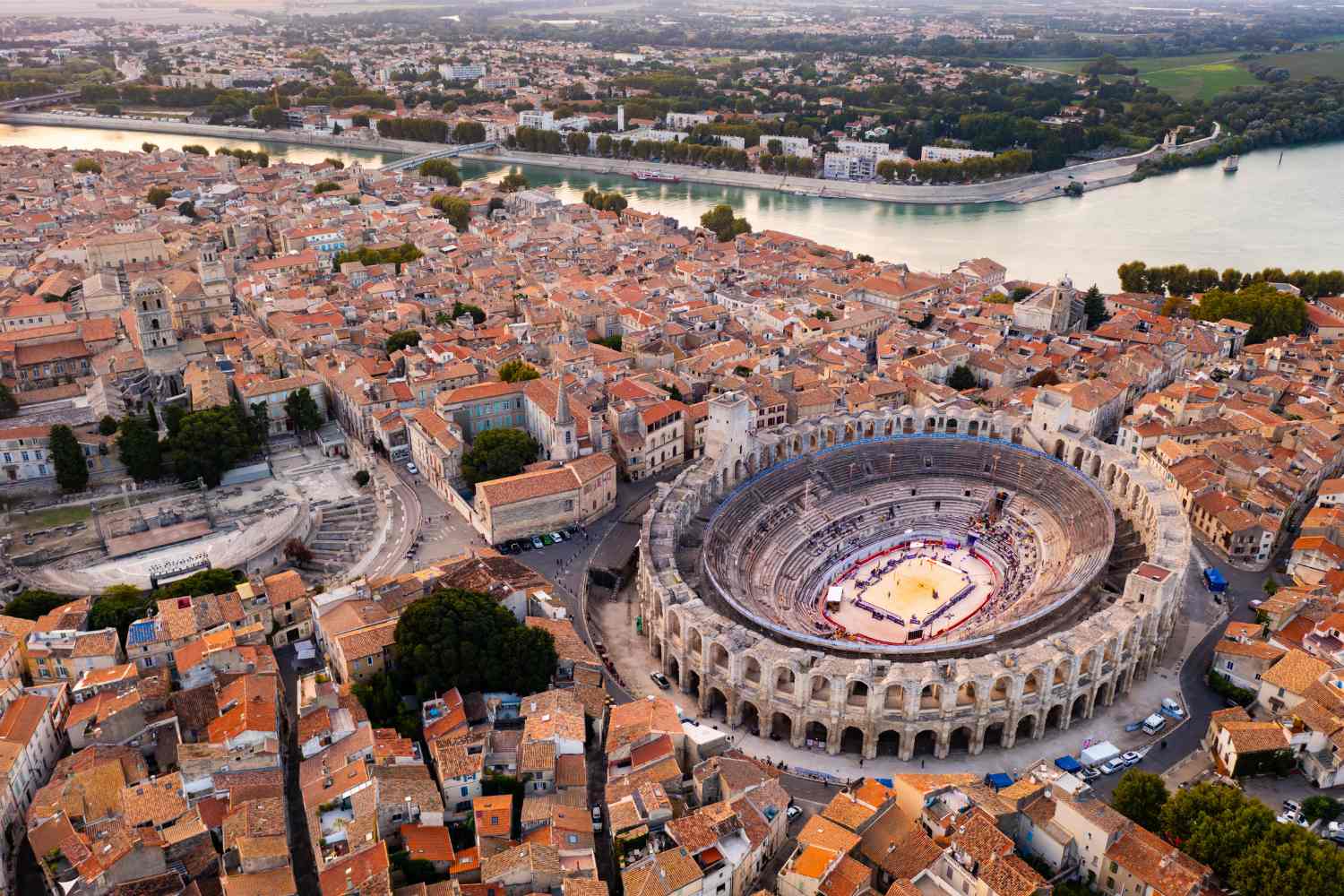 Located in the city of Nimes is an iconic structure that has stood for centuries. Dating back to 70 AD, this ancient Amphitheatre provided a place for mingling between large crowds celebrating circus events, combats and superstitious festivities during the Roman Age. It was one of the largest arenas in what's now known as France – a region that served as a bustling centre for culture and empire from roughly 27 BC to 475 AD. 
Like Arles, when the Roman empire collapsed, it faced challenges, yet found strength in its endurance, ultimately emerging as a strong structure carrying memories of its past glory. Renovated with exquisite craftsmanship over time, it became part of a walled fort housing 700 people. 
Today the revered Arena of Nimes still stands tall: stirring nostalgia and vitality as guests fill seats for bullfights or concerts, among many other events hosted here.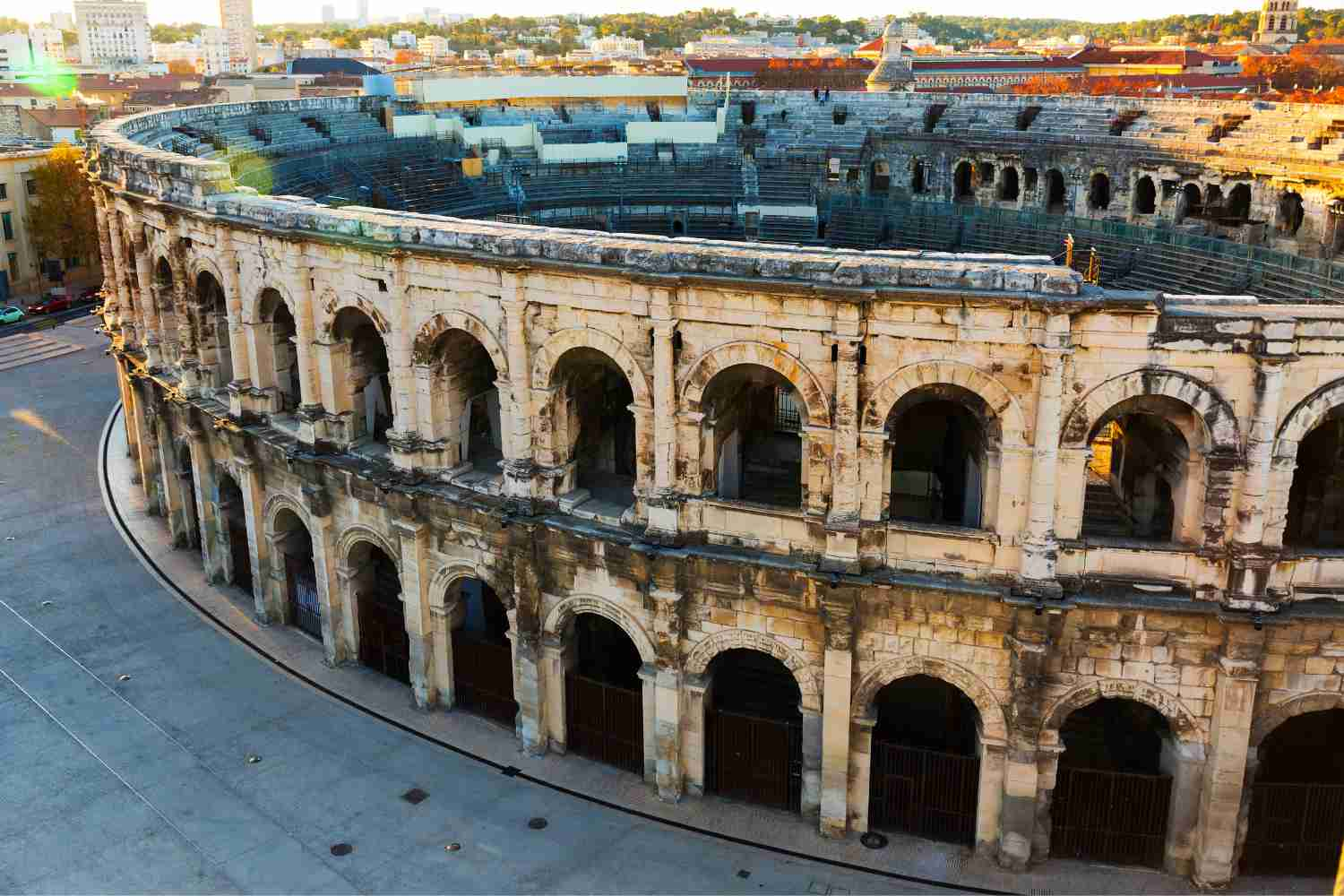 The Tarragona Amphitheatre stands proudly in the north-east of Spain, just down the coast from Barcelona. In its prime, this venue could accommodate up to 15,000 awe-struck spectators for its vibrant spectacles. Mainly hosting garish battles and darkness executions, the Amphitheatre has now emerged as a UNESCO World Heritage Site, bringing tourists and visitors worldwide flocking to see it every year. While death and devastation may have been how it stood out then, breathtaking views and stunning surroundings are now precisely what keep travellers enticed.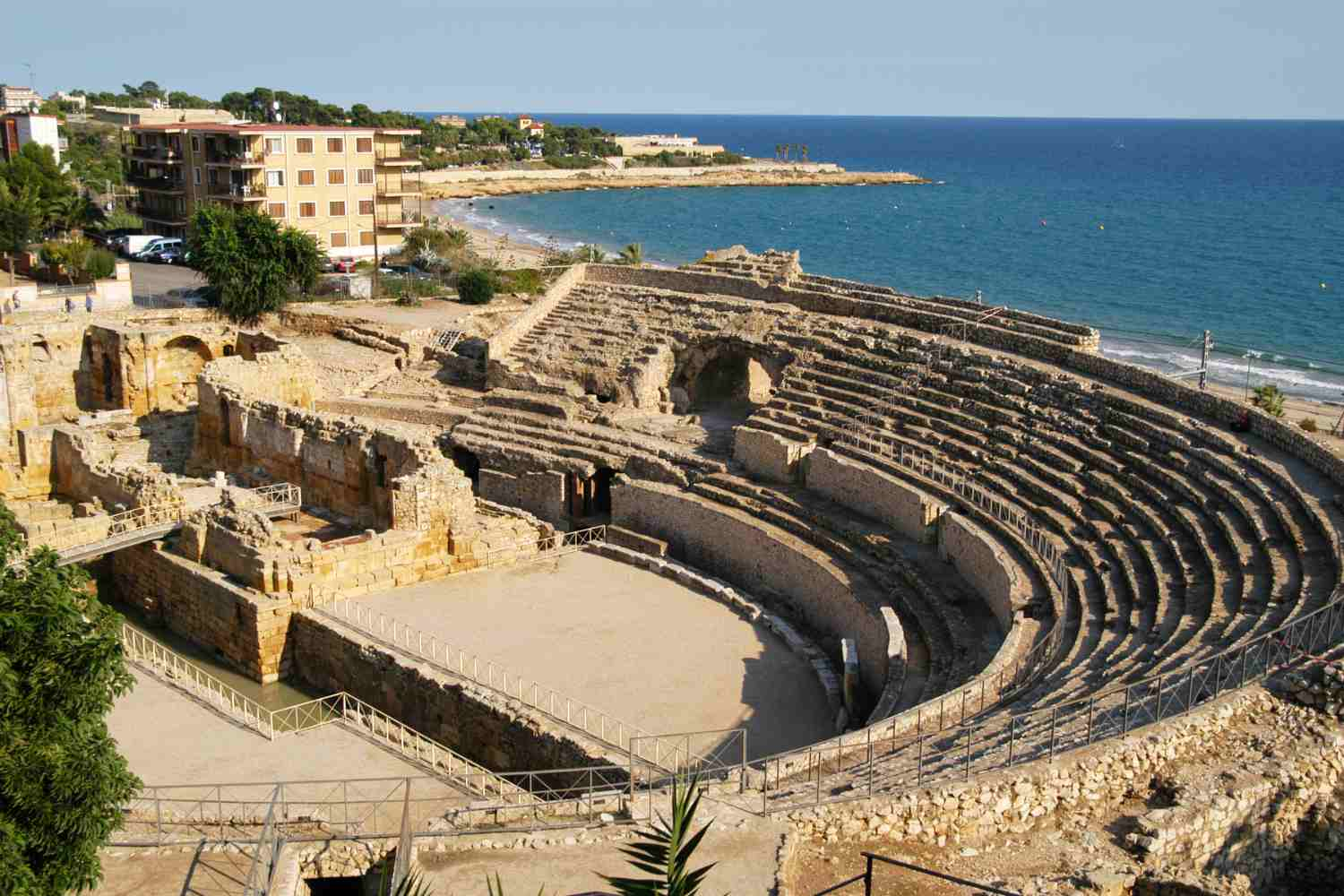 Pozzuoli Flavian Amphitheatre
Nestled in the outskirts of the city of Naples lies the Pozzuoli Flavian Amphitheatre – the third largest in all of Italy. Its mighty size could admit a whopping 50,000 people at maximum capacity! Amazingly, so much of its interior is still intact today, giving every onlooker an awe-inspiring glimpse of classical Roman architecture.
In each corner, cages were raised to the arena's floor according to ancient methods used during that time. Unfortunately, similar to the neighbouring city Pompeii, it became subject to ash drifting from volcanic eruptions, eventually leading to its abandonment. However, despite modern times creeping on this site, you can still observe its remains and embody its striking beauty.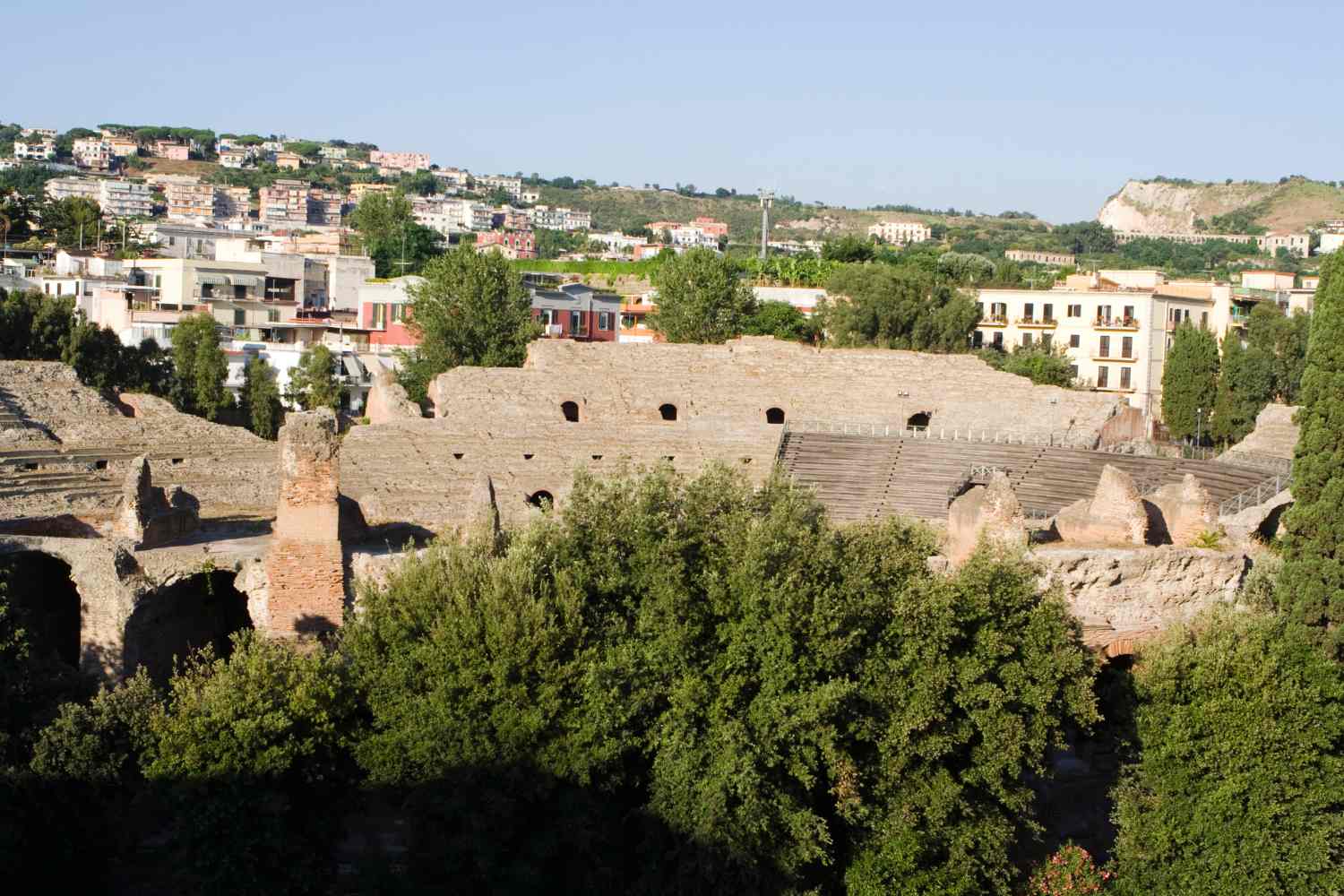 Perched greasily on the hills of Plovdiv, Bulgaria, is the imposing and glorious Roman Stadium — one of the most significant Roman structures still standing in the Balkans today. This massive outdoor arena has a capacity for 30,000 spectators and was once home to Pythian Games, hosted every four years. The awe-inspiring ruins were not unearthed until 1923, prompting further excavations into its fascinating ancestral history. Although vestiges of evidence have up-scaled research activities over time, this incredible testament to classical architecture is bound to continue sparking admiration and leaving curious minds wanting more.
Visiting these ancient Roman amphitheatres is a must when exploring the cities of Europe. From Plovdiv to Pula, each site holds its unique history and beauty that will leave any spectator in awe. Whether it's admiring the exquisite architecture or learning about how they were used during their prime times, visiting one of these sites guarantees an unforgettable experience as you journey through centuries long gone by. So add them to your travel list for a genuinely incredible European cultural experience!

Romance
Discover The Most Romantic Cities In Europe When it comes to romantic city breaks for couples, there is no place better than the enchanting cities of Europe. Many of the cities come with an element of romance. From the cobbled

Sustainability
Explore The Green Cities In Europe If you are considering heading into Europe to explore some of the many cities on offer, then you are spoilt for choice. However, consider heading to one of the many green cities supporting sustainable

Food & Drink
Best Vegan Cities in Europe – Where to Eat & Explore Europe has long been a melting pot of cultures, cuisines, and lifestyles, but in recent years, it's also become a haven for those with a penchant for plant-based living.